Developing Skill-Based Materials for Helping D3 Nursing Students Go International Kembangkan Materi Berbasis Skill untuk Membantu Mahasiswa D3 Keperawatan Go International
Main Article Content
(1)&nbsp*&nbspYansyah Yansyah&nbsp

&nbsp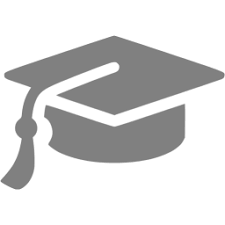 Faculty of Teacher Training and Education, Universitas Muhammadiyah Banjarmasin
Indonesia



(2)&nbsp&nbspDina Rafidiyah&nbsp &nbsp


Faculty of Teacher Training and Education, Universitas Muhammadiyah Banjarmasin
Indonesia



(3)&nbsp&nbspHafizhatu Nadia&nbsp &nbsp


Faculty of Teacher Training and Education, Universitas Muhammadiyah Banjarmasin
Indonesia
(*) Corresponding Author

Abstract
There are a lot of opportunities for nurses to pursue their career or to continue their study abroad. However, many of them are afraid of taking this chance for many reasons, including the lack of English skills.  This study aims to bridge the gap between the English language materials that does not suit the needs and demands of D3 Nursing to go international. The research method used is Research and Development adapting from Borg & Gall. The process of material development is based on the development phase of the Skill-Based Approach by Hutchinson & Water. The subjects of the study were 15 D3 nursing students from University of Muhammadiyah Banjarmasin. Mixed method was employed as the data analysis technique. The result of this study is six units materials accompanied with syllabus and lesson plans. The materials were good according to the experts' validation and it significantly affected the students' work-related language skills.
Downloads
Download data is not yet available.
Article Details
Copyright (c) 2019 Yansyah Yansyah, Dina Rafidiyah, Hafizhatu Nadia
This work is licensed under a Creative Commons Attribution 4.0 International License.
References
Adkins, A. (2016). Live Nursing Interview - YouTube. Retrieved August 6, 2018, from https://www.youtube.com/watch?v=Aj0nf3rKG_E

Borg, W. R., & Gall, M. D. (1983). Educational research: An introduction. Longman (Fourth Edi). New York: Longman.

Bravo, E., Amante, B., Simo, P., Enache, M., & Fernandez, V. (2011). Video as a new teaching tool to increase student motivation. In IEEE Global Engineering Education Conference, EDUCON 2011 (pp. 638–642). http://doi.org/10.1109/EDUCON.2011.5773205

Dedi. (2017). Designing an English Syllabus for Nursing Students based on Need Analysis in Indonesia. ELT WorldWide, 4(1), 61–74.

Dudley-Evans, T., Jo, M., & John, S. (1998). Developments in English for specific purposes . A multi-disciplinary approach.

HeyRona. (2015). Top 10 interview questions for nurses - YouTube. Retrieved August 5, 2018, from https://www.youtube.com/watch?v=EolhEMdcMf8

Humas BNP2TKI. (2015). BNP2TKI • Perawat Indonesia Banyak di Butuhkan di Luar Negeri. Retrieved August 4, 2018, from http://www.bnp2tki.go.id/read/10939/Perawat-Indonesia-Banyak-di-Butuhkan-di-Luar-Negeri

Hutchinson, T., & Waters, A. (1987). English for specific purposes, A learning-centered approach. New York, USA: Cambridge University Press.

Krashen, S. D. (1982). Principles and Practice in Second Language Acquisition. The Modern Language Journal (Vol. 67). http://doi.org/10.2307/328293

Kusni. (2013). Reformulating English for Specific Purposes (ESP) in Indonesia: Current Issues and Future Prospects. In SELT 2013 Proceeding (pp. 36–48).

Latief, M. A. (2011). Research methods on language learning: An introduction. Malang: Universitas Negeri malang (UM Press).

Niharika. (2014). 08 common Interview question and answers - Job Interview Skills - YouTube. Retrieved August 5, 2018, from https://www.youtube.com/watch?v=1mHjMNZZvFo

Pongsapan, N. P., Wello, B., & Jabu, B. (2016). Developing Instructional Materials for Nursing Students at Toraja South Sulawesi , Indonesia, 23, 8–24.

Rafidiyah, D., & Thania, M. (2018). Video-Based Instruction to Boost Students' Presentation Skill. TEFLA, 1(1), 11–17.

Saragih, E. (2014). Designing ESP Materials for Nursing Students Based On Needs Analysis. International Journal of Linguistics, 6(4), 59. http://doi.org/10.5296/ijl.v6i4.5983

Susandi, N. K., & Krishnawati, N. L. P. (2016). Needs Analysis : Esp Syllabus Design for Indonesian Efl. The Fourth International Seminar on English Language and Teaching (ISELT-4), 130–140.

Tomlinson, B. (2010). Principles and Procedures of Materials Development for Language Learning 3 Proposals for Principled Approaches to the Development of ELT Materials, (1995).

Tyas, S. W. (2015). Developing English Learning Materials for The Tenth Graders of Nursing Department in the Second Semester of SMK. E-Journal Universitas Negeri Yogyakarta, 5(5), 29–41.

Widodo, H. P., & Pusporini, R. (2010). The Lincom Guide to Materials Design in ELT. In H. P. Widodo & L. Savova (Eds.), The Lincom Guide to Materials Design in ELT (pp. 147–160). Muenchen: Lincom Eropa.