JEES (Journal of English Educators Society) is a peer-reviewed English journal published by Universitas Muhammadiyah Sidoarjo two times a year in April and October. Society in JEES represents the National Association of English Teachers and facilitates English teachers as scholars and researchers for publishing the original research articles, reviews, and brief reports to present what are crucial issues faced and experienced in the classroom instruction. This journal also accomodates articles concerning non-teaching English language aspects but important as exposure for enriching global society's English language use.
Scope: The journal welcomes authors' contributions in such areas of current analysis in:
English as a first, second, and foreign language teaching and learning;
Language planning, language assessment;
Policy and curriculum;
Multilingualism and multilingual education;
Discourse analysis;
Translation;
Linguistics;
Literature in ELT;
Teacher Professional Development
Vol 8 No 1 (2023): April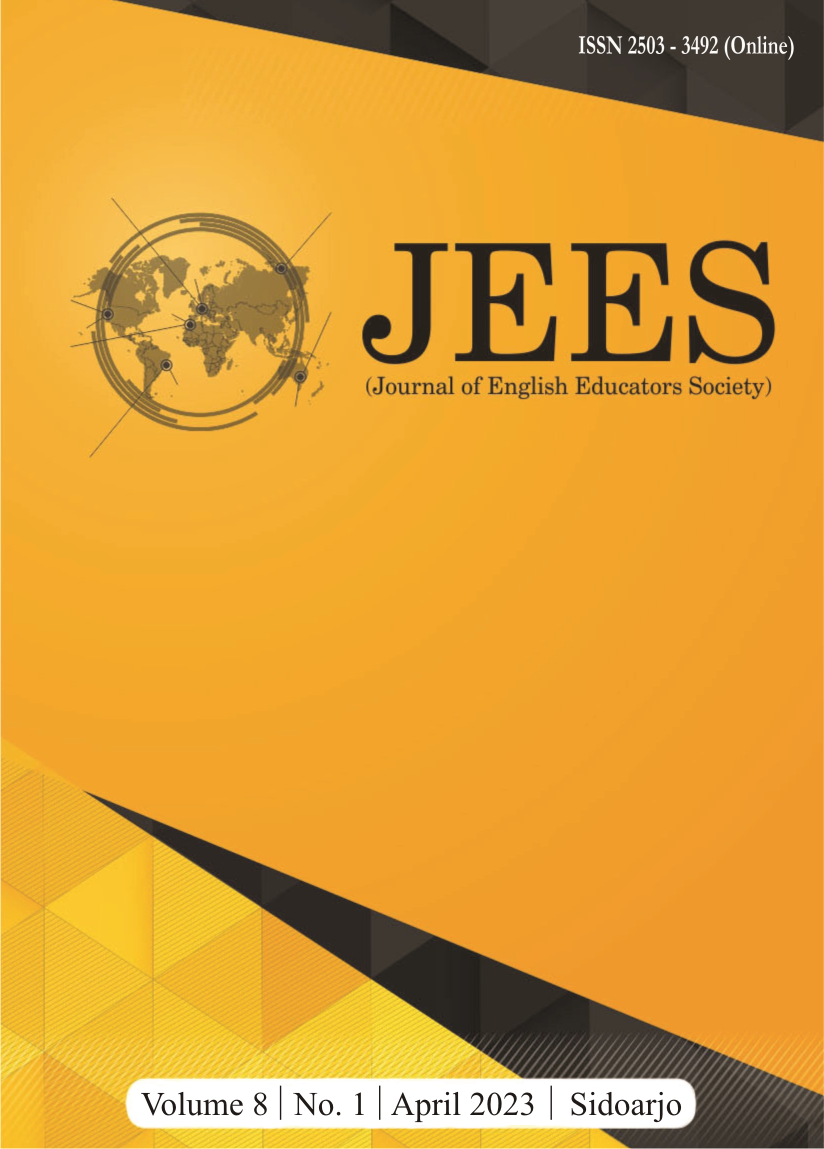 All articles in this issue (12 research articles and 1 brief report) were authored/co-authored by 33 authors from  three different countries (Indonesia, Thailand, Tajikistan) and 19 institutions.  An open access for full issue can be downloaded here.
Published: 2023-04-06
View All Issues