Developing Social Media-Based Textbook for Speaking Class in English Study Program Pengembangan Buku Ajar Berbasis Media Sosial untuk Kelas Berbicara di Program Studi Bahasa Inggris
Main Article Content
(1)&nbsp*&nbspLusi Marleni&nbsp

&nbsp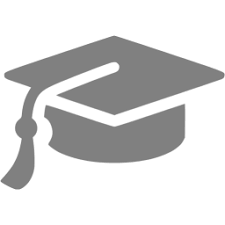 Faculty of Education, Universitas Pahlawan Tuanku Tambusai
Indonesia

(2)&nbsp&nbspPutri Asilestari&nbsp &nbsp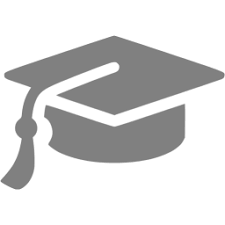 Faculty of Education, Universitas Pahlawan Tuanku Tambusai
Indonesia
(*) Corresponding Author

Abstract
Lack of reference, guidelines, facilities, time and place of practice English become the problems of this research. This study aims to develop textbook based on social media which is used in Speaking Class at English Study Program. The research adapted some steps of the development by Ploomp which included Need Analysis, Self-Evaluation, Expert Review, Small Group Evaluation, Field Test, and assessment phase. The product of this research is a textbook which consisted of fourteen chapters. Each chapter applied speaking activities through social media. The materials written based on social media and taught by using social media included; Facebook, Whatsapp, Instagram, and Youtube. The textbook is developed and implemented based on social media in accordance with the competency standards set in the curriculum of department. The training materials and activities by using social media strongly guide students to practice English and provide a different atmosphere in the learning process.
Downloads
Download data is not yet available.
Article Details
Copyright (c) 2019 Lusi Marleni, Putri Asilestari
This work is licensed under a Creative Commons Attribution 4.0 International License.
References
Ahmad, Zainal Arifin. 2012. Perencanaan Pembelajaran. Yogyakarta: Pedagogia.

Aleks Maryunis. 2003.Upaya Peningkatan Hasil belajar Matematika Siswa SLTP Menggunakan Strategi Pemetaan Informas., Forum Pendidikan

Anas Sudijono. 2003. Pengantar Statistik Pendidikan. Bandung: PT Raja Grapindo Persada.

Andi, Prastowo. 2011. Metode Penelitian Kualitatif. Yogyakarta: A-Ruzz Media.

Arikunto,Suharsimi. 2006. Prosedur Penelitian Suatu Pendekatan Praktik. Jakarta: Aneka Cipta.

Cameron, L. 2004 Teaching Language to Young Learner. Cambridge: Cambridge University Press.

Henderi dan Yuliana Isma. 2007. Analysis and Desain Sistem Informasi: Pendekatan Terstruktur Teori dan Praktik Aplikasi Bisnis. Yogyakarta: Andi Offset.

Kayi, H. 2006. Teaching Speaking: Activities Promote Speaking in Second Language. University of Nevada. Retrieved from http//unr.edu/homepage/ hayari yakkiyen(at) unr Nevada.edu. on May 2008.

Kotler, Phillip dan Kevin Lance Keller. 2012. Marketing Managemen 14th edition. Jakarta: PT. Indeks Kelompok Grammedia.

Sugiyono. 2006. Statistika Untuk Penelitian. Bandung: Alfabeta